Equipping and Inspiring


















Thanks for visiting our web site. We trust you are blessed and encouraged as you read what God is doing through our ministry. Sign up for the bi-monthly enewsletter and we will keep you informed on all that is happening in our ministry.
John & Heather
---
Our Mission:
To Equip and Inspire followers of Jesus Christ to maximize their potential.
Ministry Report: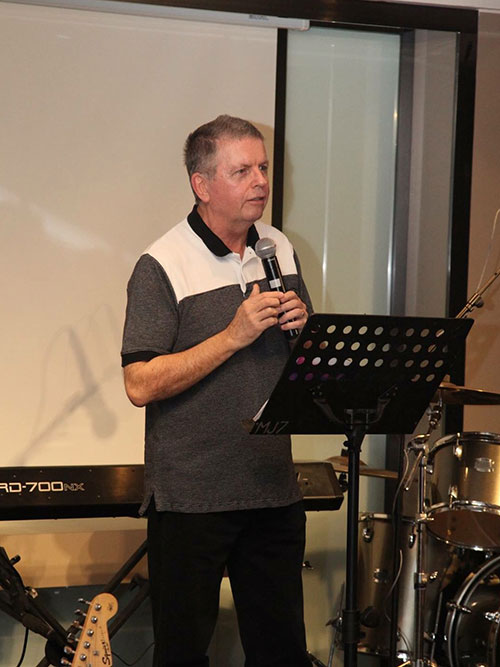 We hope that 2018 has started well for you all. Here at JCM we've had a very busy two months. I've had the pleasure of ministering in Australia and Singapore where the Lord has moved powerfully. We've been blessed to see people give their lives to the Lord, people have been physically healed and many have encountered Holy Spirit in powerful ways.
It's been a privilege to meet with many leaders in the past few weeks in corporate gatherings and one to one, to offer counsel and advice as they serve the Lord in their various areas of call and responsibility. It is such a blessing to be able to serve leaders locally, national and internationally. There are many good things happening in the church and although there are various challenges it's great to see, and hear, how people are pressing on to fulfil their purpose in the Kingdom. I've been invited by several leaders to have increasing apostolic input to them personally and also into the life of their churches, which is both humbling and challenging. I am grateful to have opportunity to serve in this way, helping to equip and empower churches and leaders to press further into all that Father has for them.
On a personal note, a few days ago Heather and I celebrated our 45th wedding anniversary and we are really grateful to Father for His faithfulness throughout our journey. It's been such a blessing this year to welcome Victoria Cairns-Natsis into her role as admin assistant, while she also continues to serve as my PA. Rachel Habgood has stepped more fully into her role as African projects Manager and we are believing for an increased impact of our Social Justice work in Africa.
2018 is going to be another very busy and fruitful year for us here at JCM. One area Father has been speaking to me about is to ensure that we 'number our days' – living wisely and maximising the time we have. I believe that for many of us this is a year of enlargement and increase. At JCM, and within our Leaders Network, we have already see this happening in the first two months of the year. Greater things are yet to come!
Be blessed, and be a blessing, as you live fully for Jesus this year.