Equipping and Inspiring




























Thanks for visiting our web site. We trust you are blessed and encouraged as you read what God is doing through our ministry. Sign up for the bi-monthly enewsletter and we will keep you informed on all that is happening in our ministry.
John & Heather
---
Our Mission:
To Equip and Inspire followers of Jesus Christ to maximize their potential.
Stand Firm!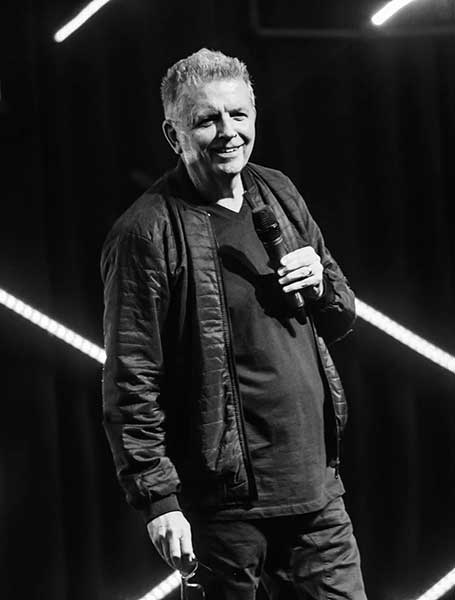 I hope you are staying strong and encouraged as we continue to journey through this amazing season. Let me remind you that God's plans for you have not changed. Circumstances do not determine our destiny. If we respond correctly, they can actually help prepare us to step into our destiny. God is still with us and for us, leading us into all He has planned for us.
When life is challenging, we must stand firm, refusing to be moved by situations and circumstances. In Exodus 13 we read the account of the Egyptians chasing the Israelites after they had been released from captivity. In v 13 Moses told the people "Fear not, stand firm and see the salvation of the Lord. The Lord will fight for you". And God is with us today, empowering us to stand firm. Do not pull back, don't give up. Stand strong IN THE LORD. Whatever comes at you God IS greater. He plans to give you victory. His power is in you. An old hymn we used to sing contained the words 'on Christ the solid rock I stand, all other ground is sinking sand'. Stand strong on the Lord and His Word. Do not rely on your ability or your strength but draw everything you need from Him.
Although all my travel plans were cancelled due to Covid-19 I have remained very busy over the past few weeks, recording sermons for churches (as well as posting short 'Encouragement' videos on social media), live stream preaching and being interviewed online. At the end of May I had the privilege of ministering online to several churches in South Africa. I am continuing to mentor, and serve, many leaders globally. Praise God for the internet!
At JCM we have been fundraising for people in East Africa and India. In these regions they are not only battling through Covid-19 but drought, floods, food shortages and various health challenges. In the past week or so we have been able to send financial aid to Burundi, India, Kenya, Malawi and Uganda. Please pray for our leaders who are arranging for food and medical supplies to be purchased and distributed in their respective countries. Donations can still be made to help us continue standing with people in these countries - visit www.johncairns.org or email admin@johncairns.org
As we continue to journey through these amazing times be encouraged that we will come through this season. In the meanwhile, let me encourage you to stay focused on Jesus knowing that He is with you and for you.
Love and blessings,
John and Heather
Newsletter Signup