Equipping and Inspiring




























Thanks for visiting our web site. We trust you are blessed and encouraged as you read what God is doing through our ministry. Sign up for the bi-monthly enewsletter and we will keep you informed on all that is happening in our ministry.
John & Heather
---
Our Mission:
To Equip and Inspire followers of Jesus Christ to maximize their potential.
Welcome!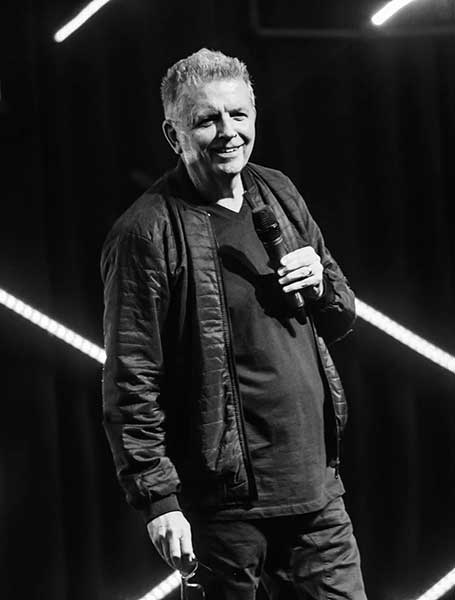 G'day to everyone from the most locked down city in the world! Hope you are all doing well as the journey through this amazing season continues.
Whatever is happening where you live our hope and confidence remains solid in the fact that God is still in control, He is still on THE Throne and Jesus is building His church. As I was meditating on the Word today I was reminded of a message I shared last year based on 2 Corinthians 4:8-9, "Though we experience every kind of pressure, we're not crushed. At times we don't know what to do, but quitting is not an option. We are persecuted by others, but God has not forsaken us. We may be knocked down, but not knocked out". (The Passion Translation)
We may be locked down, but we are not locked out! We are not locked out from the love of God, we are not locked out from God's grace, His joy, His peace. We are not locked out from His power. We are not locked out from praying, from reading His Word, from connecting with other people. We are not locked out from His provision because He remains Jehovah Jireh. We can live as victors and overcomers through Jesus Christ. We are not under the power of situations and circumstances but living in the power of almighty God.
We remain very busy here at JCM recording videos for churches, livestreaming, mentoring online and working with our LNI leaders globally to encourage and bless people in practical and spiritual ways.
Let me remind you of all the faith building resources available at johncairns.org. My book 'A Funny Thing Happened' is available to purchase in various formats and would make a great gift of encouragement for your families and friends. Also, check out our Gifts for Change catalogue where you can purchase items that literally change the lives of people in Africa.
Trusting you will experience the peace of God which far surpasses human understanding.
Blessings,
John
Newsletter Signup