Equipping and Inspiring




























Thanks for visiting our web site. We trust you are blessed and encouraged as you read what God is doing through our ministry. Sign up for the bi-monthly enewsletter and we will keep you informed on all that is happening in our ministry.
John & Heather
---
Our Mission:
To Equip and Inspire followers of Jesus Christ to maximize their potential.
Welcome!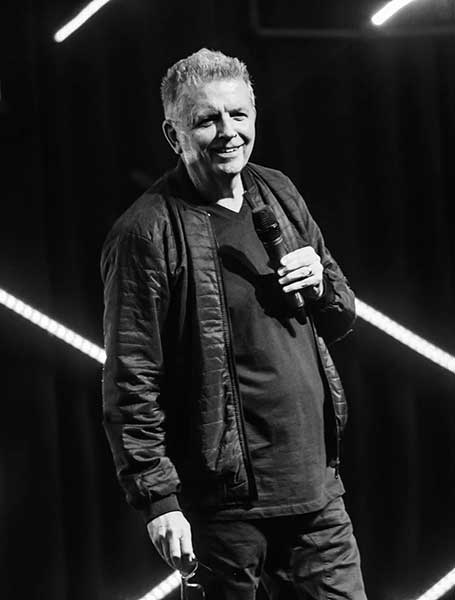 Hi everyone,
I hope you are doing well as we continue to progress through this amazing season.
Many countries are still battling major outbreaks of the virus but here in Australia we are blessed with incredibly low case numbers, which has meant that most restrictions have been lifted. Overseas travel is still not happening, but we have been able to travel interstate.
It's been great over the past couple of months to be back to ministering in person with churches, as well as continuing to hold conferences and meetings online. Praise God for people saved and healed, as well as a flow of prophetic ministry along with many responding positively to the Word. Jesus is still building HIS Church!!
If you are a disciple of Jesus Christ you can live with hope and an unshakeable confidence. Romans 8:37 tells us that whatever is happening "in all these things we are more than conquerors through Jesus Christ who loved us". We may be having a challenging time, we may not understand all that is happening to us, or around us but - we are not alone. The Lord is with us. He wants to comfort us, encourage us, strengthen us, and empower us. 1 Corinthians 15:57 reminds us to "Give thanks to God for he gives us the victory". However it may look in the natural, He gives us victory. Don't focus on the challenges, choose to focus on Jesus today. Spend time talking with Him, reading His Word. Renew your mind with His promises. The more you do this the more you will be able to live with an unshakeable confidence in Him.
We continue to receive many positive comments about my book A Funny Thing Happened. If you haven't secured your copy yet please visit johncairns.org where you can purchase the book in several formats.
Be blessed and be a blessing everywhere you go.
Best wishes,
John
Newsletter Signup