Equipping and Inspiring

























Thanks for visiting our web site. We trust you are blessed and encouraged as you read what God is doing through our ministry. Sign up for the bi-monthly enewsletter and we will keep you informed on all that is happening in our ministry.
John & Heather
---
Our Mission:
To Equip and Inspire followers of Jesus Christ to maximize their potential.
Ministry Report: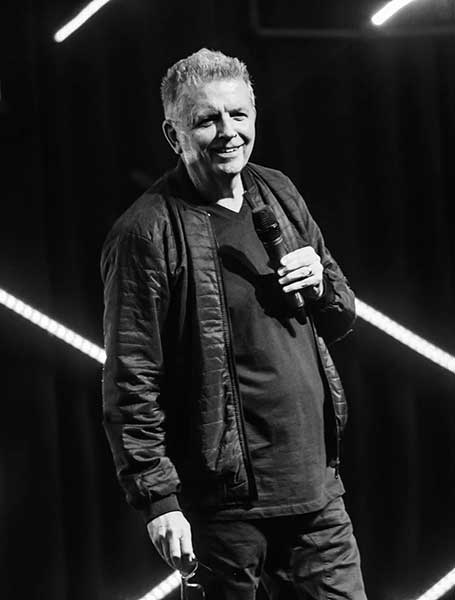 Welcome to our web site! It's hard to believe we are already in the final quarter of this year. What an exciting year it's been, praise God.

Over the past few weeks I've been privileged to minister in Australia, Ghana and South Africa. The Lord moved powerfully in so many ways.

We held our first Leaders Network International West Africa Conference in Ghana and had pastors and leaders from five countries in attendance, along with many watching online from as far away as India! Praise God for the powerful teaching and ministry that took place.

The time in South Africa was also blessed with every meeting filled with the presence and power of God. So many testimonies have been received of people physically healed, freed from fear and anxiety, and many making decisions to become followers of Jesus Christ.

I've enjoyed continuing to mentor several church leaders here in Melbourne, as well as many others in various nations. There are numerous 'nameless' men and women of God achieving amazing things for God, advancing His Kingdom in selfless and sacrificial ways. What an honour to journey with them.

Here at JCM we are grateful for the way Father God continues to expand our influence and impact. There are many initiatives where you can partner with us in this expansion and you can check out some of those Opportunities at our web site johncairns.org. We have several other projects that are not detailed at our web site. If you'd like more information please feel free to contact us at admin@johncairns.org

We're excited to let you know that our oldest grandson Jonothan is joining the JCM Team. He will be working on various IT, YouTube and design projects.

Heather and I are off to Europe, then Singapore, in a few days. We're believing for a powerful time as we travel and minister. Thank you for all your support!
Newsletter Signup