Equipping and Inspiring




























Thanks for visiting our web site. We trust you are blessed and encouraged as you read what God is doing through our ministry. Sign up for the bi-monthly enewsletter and we will keep you informed on all that is happening in our ministry.
John & Heather
---
Our Mission:
To Equip and Inspire followers of Jesus Christ to maximize their potential.
Welcome!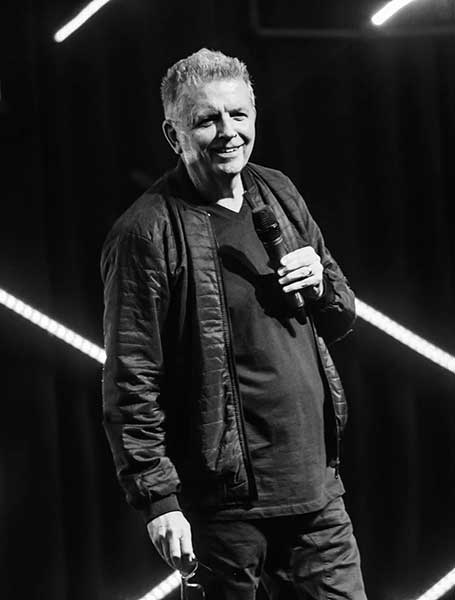 Hi everyone.
Lockdown, and major restrictions, are continuing around the world in just about every country. There have also been floods, tornadoes, and storms in several places, including here in Victoria. I've been hearing stories from many of our leaders globally as they contend with numerous challenges. These are amazing times. People are facing severe storms in their lives, but I want to remind you that as a follower of Jesus Christ, as a child of the Living God, you are in HIS GRIP. This word Grip means to have a firm hold, a tight grasp. God has a firm hold on you. He's never going to forsake you.
Isaiah 41:10 tells us "Fear not, for I am with you, be not dismayed, for I am your God; I will strengthen you, I will help you, I will uphold you with my righteous right hand". I like how the Message Bible paraphrases this - "Don't panic. I'm with you. There's no need to fear for I'm your God. I'll give you strength. I'll help you. I'll hold you steady, I'll keep a firm grip on you."
Be encouraged that however things might look in the natural, God is with you and for you. Because of this hope we can shine as lights in the darkness. Don't be intimidated by what is happening. Stay focused on God. He is still at work. He is still in control.
We continue to receive many favourable comments on my book 'A Funny Thing Happened'. If you haven't bought your copy yet go to www.johncairns.org where you can order a hard copy, Epub or PDF version, or purchase for Kindle.
Praying you will experience the overwhelming peace of God as we continue to journey through this season.
Blessings,
John
Newsletter Signup