Equipping and Inspiring




























Thanks for visiting our web site. We trust you are blessed and encouraged as you read what God is doing through our ministry. Sign up for the bi-monthly enewsletter and we will keep you informed on all that is happening in our ministry.
John & Heather
---
Our Mission:
To Equip and Inspire followers of Jesus Christ to maximize their potential.
Unshakeable Confidence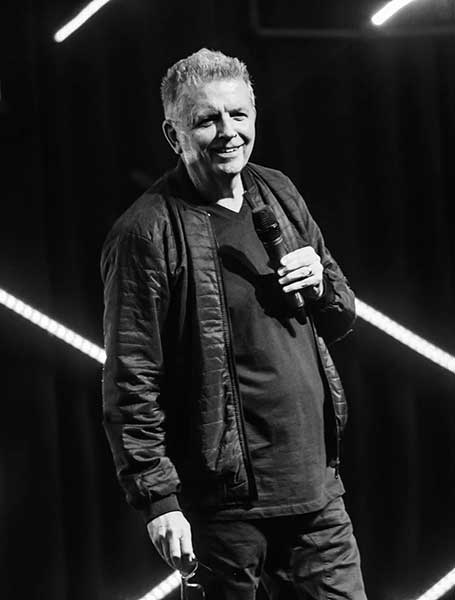 Hi everyone. Hope you are doing well in these amazing days.
We are obviously living through a time of major challenges. Most of have never lived in times like those we are currently experiencing. I am in regular contact with many of our LNI leaders in 26 countries and there are numerous stories of ongoing challenging circumstances. And like many of those I have spoken with, you may feel overwhelmed, disappointed, frustrated, confused, anxious, feeling like things are out of control.
But I want to remind you that as a follower of Jesus Christ you can live with hope and an unshakeable confidence. How can you do that? Romans 8:37 tells us that whatever is happening "in all these things we are more than conquerors through Jesus Christ who loved us". Another version says, "you have an overwhelming victory through Jesus Christ". We may be having a tough time, we may not understand all that is happening to us, or around us but – we are not alone. The Lord is with us. He wants to comfort us, encourage us, strengthen us and empower us through Holy Spirit.
1 Corinthians 15:57 reminds us to "Give thanks to God for he gives us the victory", however it may look in the natural, he gives you victory so you can overcome fear, doubt, worry and uncertainty. Don't focus on the challenges, choose to focus on Jesus today. Give him your attention. Spend time talking with him, reading His Word, the Bible. Renew your mind with his promises. The more you do this the more you will be able to live with an unshakeable confidence in Him.
Love and blessings,
John and Heather
Newsletter Signup