John and Heather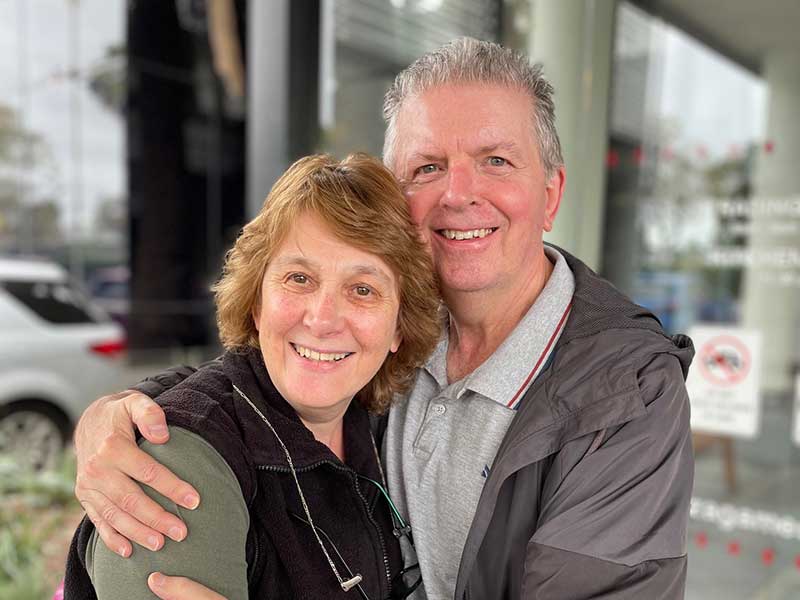 John was born in England. Although making a nominal response to the Gospel of Jesus Christ whilst young, in his teens he chose to go his own way. In 1973 he married Heather and they both pursued business careers. John progressed to a key position of management with a multi - national food importer / distributor in the north west of England. Just prior to the birth of their son Simon in 1978, John surrendered his life to the Lordship of Jesus Christ. Following his new birth, John went on to the streets of his home town ministering the Gospel with signs following.
In 1980, John and Heather pioneered (and pastored for nine years) a church in the south of England and in 1981 their daughter, Victoria, was born. From 1985 to 1989 John travelled to many countries, ministering in churches, conferences and crusades. Numerous people become Christians, with thousands enjoying healing from sickness and bondages. At the end of 1989 the family moved to Australia to pioneer a church in Melbourne. In 1996 John was released into an itinerant ministry. Based at Planetshakers Church in Melbourne, they are members of Leaders Network International, a global family of churches, pastors and ministries. John serves as the International Team leader. John and Heather also have close connections with several other Christian leaders and networks around the world.
John Cairns Ministries has several Community Transformation initiatives in Africa. Our microfinance programme empowers people to be freed from poverty by starting their own business. We are involved in a Partnered Pastors programme, where supporters help pay monthly salaries to pastors. JCM also has a "Gifts for Change" Programme where items can be purchased and given to those in need.
John has ministered in many countries, including Australia, Cameroon, Eire, England, France, Germany, Ghana, Iceland, Kenya, Malaysia, Malawi, Mauritius, New Zealand, N Ireland, the Philippines, Scotland, Singapore, South Africa, Spain, Switzerland, USA and Wales. With his unique style, and sense of humour, he ministers in churches, seminars, conferences and crusades, where God moves powerfully. People are impacted with the love of God and by the power of the Holy Spirit. John teaches in Bible Colleges, Schools of Healing and Leadership gatherings. He runs online Training Courses to help equip people for life and ministry. He has several Resources that help people in their Christian journey.
He has a passion to help people experience a dynamic relationship with God, develop an intimacy with the Holy Spirit and move to new levels of faith. He mentors, encourages and empowers leaders. He ministers powerfully with signs following, building faith and inspiring hope.