'Equipping The Saints' Seminar Outlines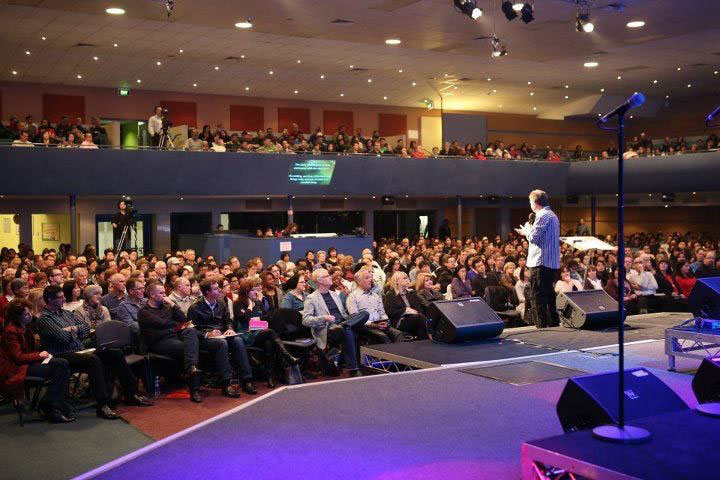 Our desire is not just to preach and teach but also to train and equip people to do the work of the ministry. There are a number of seminars prepared and presented by John Cairns that will help encourage and empower Christians in many areas of their lives. These are listed below and are generally presented in four modules, each running around 45 - 50 minutes.
A HEALTHY LIFE
God desires us to be healthy in spirit, soul and body. In this seminar we look at some keys to living a healthy life; discuss how to experience wholeness in every area, including our minds, and discover how our words powerfully impact our lives.
DEEPER
We are living in amazing times. It is vital that we press into a deeper intimacy with God. This is a time to enlarge and grow. In this seminar we explore how we can be empowered by Holy Spirit to step into new adventures with God.

DIVINE HEALING
The Bible clearly teaches that God is a Healing God who cares not only about our spirit but also about our souls and bodies. Jesus died to make us whole. When he lived on the earth, Jesus showed us what the Father is like by going around doing good and healing all who were under the influence of sickness, disease and various oppressions.
In this seminar we will look at how healing helps to authenticate the Gospel and also helps to establish the Kingdom rule of God. We see how healing is available for the Whole person. We look at the avenues through which God heals and also at some of the key principles which can be observed in the life of Jesus as he moved in power to set the captives free.
We learn not only how we can know the touch of God in our lives but also how we can minister to others in the love and power of God, noting some of the things we might experience as we do this.
GIFT OF THE HOLY SPIRIT
Jesus promised the Holy Spirit to all who believe. He promised to send the Comforter, the Holy Spirit, His gift to us, so that as believers we might lives as He desires, empowered and anointed for the glory of God.
The Seminar will help delegates to see how Holy Spirit desires to be manifested in and through their daily living. We will see how we need to bear fruit in keeping with our relationship with God, and the role Holy Spirit plays in this vital aspect of Christian living.
We will also look at the Gifts He gives, what they are, how they operate and how they can and should flow through our lives. We will learn how Holy Spirit works on our character and see that, as He changes us, the gifts will flow more readily and dynamically.
Time will be given for delegates to ' sift for their gifts ' so that each one might move in the Lord with a better understanding of the role they can play in the life of the church, and in the community, as Holy Spirit lives in and through them.
NAMES OF GOD
In this seminar we look at twelve names of God. As we do this we will be taken on a journey from the beginning of Creation to His Throne Room. Each name of God highlights an aspect of His character. Delegates will be encouraged, challenged and inspired as we see who our God is.
POWERFILLED PRAYING PEOPLE
The early church was victorious because it moved in unity and prayer. Prayer is vital. It is the main key to opening the door to revival both individually and corporately. Towns, cities and nations are being destroyed; lives are being destroyed by the devil. The church is here to make a major dynamic difference. The Church - His House - is to be a place of prayer. We need a devotion, zeal, enthusiasm and determination for real, natural, honest prayer.
Many people want to pray but are not sure where to start. There seem to be so many areas of need and the issues seem to be so big. Can we really make a difference through our prayers? Prayer is so often the hardest spiritual discipline to maintain but we must maintain it at all costs. If we are too busy to pray then we are too busy! We must make time to pray.
For Further Information please contact:
John Cairns Ministries Inc.
P.O. Box 4138
Narre Warren South, VIC 3805
Australia
Email: admin@johncairns.org

www.johncairns.org